Projects Wish List
Projects Wish List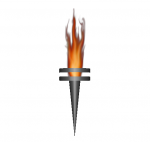 Do you want to get involved?  Here's how.  There are many interesting projects with potentially broad impact that are looking for energetic developers.  Many activities are support the rapid evolution and development of the X3Dv4 specification.
Motivated individuals with software development skills and Web authoring experience are welcome to start, or help develop, any of these candidate projects.  Diverse talents are needed... maybe you too?  There are excellent opportunities here!
All contributors are welcome to use the x3d-public mailing list (subscribe) for planning and design discussions.
Available Projects
Open-source implementation efforts for X3D v4, Javascript implementations of X3D for native integration with HTML:
3D printer and scanner support for X3D:
Support for publishing X3D models in Wikipedia using X_ITE or X3DOM.
Example X3D scenes for the open-source X3D Examples archives showing:
X3D Conversions capabilities:
X3D Server virtual machine autoconfiguration:
Image support:

Scalable Vector Graphics (SVG) as an X3D ImageTexture, and X3D-SVG-HTML animation examples.
DICOM image loader - discussion email thread.
DICOM/3D File overlay in a web-browser.
DICOM to STL or X3D files for VR rather than physical models (for transparencies etc.).
Available Datasets: DICOM, STL or X3D files of hearts.

Unity Game Manager support for X3D exporter and X3D scene loader:
X3D Unified Object Model for Scene Access Interface (SAI) integration with major tools and applications:
More candidate projects can follow... additional project proposals are welcome.
Recognition Possibilities
Web3D Consortium wants to help incentivize these efforts.  Candidate awards for great work include:
Consortium announcements on web3d.org website and Twitter giving credit and announcing availability.
One year's free Professional Membership in Web3D Consortium.
Free registration for the next VR Hackathon or Web3D Conference.
Bragging rights in some kind of Web3D Developers Hall of Fame.
Web3D members who really want certain results might offer special rewards.
Got questions or ideas?  Please Contact Us.
Further Improvements to Projects Wish List
Web3D Consortium is happy to add new projects here.
Is the list growing too large? We may need to avoid collecting too many - that's a good problem to have!
Additional ideas welcome, thanks for considering the possibilities.