Presentation of Web3D City Modeling Competition
Primary tabs
Submitted by

iandaly

on Tue, 2014-09-02 13:07
The Web3D City Model Competition announced during Web3D2014 is officially presented to OGC attendees.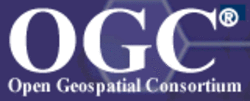 Monday, 2014, September 15 (All day)

to

Friday, 2014, September 19 (All day)
University of Calgary, Calgary, Alberta, Canada
Quarterly technical commitee meeting for the Open Geospacial Consortium. Volker Coors present at the 3DIM session on Wednesday. His presentation includes the Web3D City Model Competition and progress in the 3D Protrayal systems.