Web3D 2022: Call for Papers
Primary tabs
Submitted by

anita.havele

on Mon, 2022-04-11 07:20
Share your latest 3D work! Join your fellow 3D Graphics technologists peers by contributing your scientific innovation, technical development or artistic accomplishments! The 27th International Conference on 3D Web Technology will be held from Nov 2-4, 2022 in a hybrid format (in-person and online). We welcome all topics related to Web/mobile 3D content creation, publishing technology, tools, Virtual worlds, Metaverse and related studies. sponsored by ACM SIGGRAPH, in-Cooperation with the Web3D Consortium, hosted by Institut Mines-Telecom, Paris, France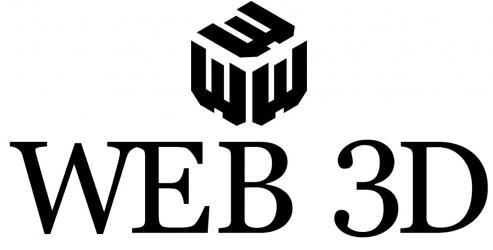 Wednesday, 2022, November 2 (All day)

to

Friday, 2022, November 4 (All day)
The 27th International Conference on 3D Web Technology (Web3D 2022) sponsored by
ACM SIGGRAPH,
in-Cooperation with the
Web3D Consortium
, hosted by
Institut Mines-Telecom
, will address an extensive range of research, development, and practices related to several 3D application domains including the metaverse. The concept of metaverse with all its facets is not new to the Web3D community. It was one of the reasons why Web3D was created. Starting from the initial idea of immersive and interactive  websites using 3D, Web3D has evolved into a rich set of technologies for creating, transmitting, accessing, interacting, sharing  and visualizing 3D universes.
The goal of the conference is to review the foundations and recent technologies for connected 3D universes and to share original and impactful ideas, providing new visions on how the metaverse may become a game-changer for future communication. These new ideas will cover 3D applications and services implemented on a full range of devices, from low-powerful devices, mobile phones, AR/VR handsets to complex ones, such as caves, multi-projection and massively populated universes, especially the ones connected through high bandwidth and low latency networks. Works related to various application domains, including education, healthcare, e-commerce, informatics, cultural heritage/tourism, entertainment, mass media, military, and construction (and many others) are welcome.
Share your latest 3D work! Join your fellow 3D Graphics technologists peers by contributing your scientific innovation, technical development or artistic accomplishments! 
Important dates:
Paper Submission: July 23rd, 2022
Notification of acceptance: September 15th, 2022
Final paper version: October 1st, 2022
Conference dates: November 2nd to 4th, 2022