VR Hackathon Winners - San Francisco March 2016
Primary tabs
Submitted by

anita.havele

on Mon, 2016-03-21 10:09
Winners of the March 2016 VR Hackathon in San Francisco. This weekend of innovation was kicked off on Friday evening March 11, 2016 at the Microsoft reactor's Space with a Meetup mixer. 19 teams launched into their projects Saturday morning and kept up the pace of production until Sunday's cut-off time when judging began.Thank you judges for deliberating and selecting our winners.
Congratulations! To our winners.
Best VR Project Award - FlowArena: Multi-user, multi-perspective multi-headset WebvR dodger game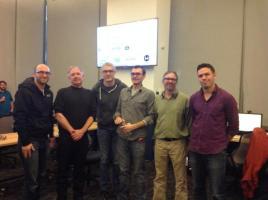 Best VR Scene Award - VRVJ:   Open-source High Fidelity Platform htps://www.highfidelity.io  by Jazmin Cano & Eric Levin!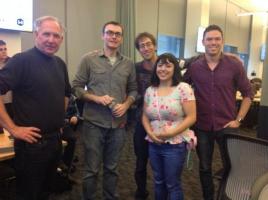 Best VR Web-based Award - Team Able Homes: Accessible housing for disabilities https://https://github.com/heathermhargreaves/VRablehomes 
Best  VR Mobile - Big Huge Panda"  http://bighugepanda.com  by Cyrus Lum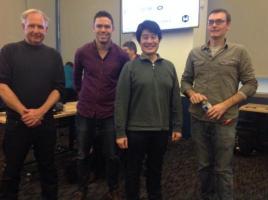 Best VR AEC Architecture Engineering Construction Award - Team Decco: Helps build/customize homes https://github.com/Architecty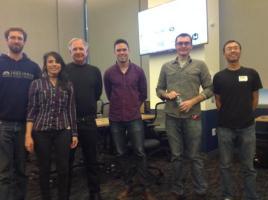 Best VR Health Award - Drillz:  Guided training simulations by elite athletes teach kids http://drillzvr.com   @drillzVR